Freedom, Authenticity and Sharing
 Here is apéro.'s motto.
 Freedom as we are selecting all our wines with a free spirit and an open mind, directly from winemakers' cellar, following only our instinct and emotions. If you can find a wine on our menu, it's because we've been touched by its story and seduced by its taste.
We offer home cooking with a strong connection to nature. Seasons have rhythms we have to follow, and we trust our Chefs' instinct and creativity to offer original food and wine pairings with the best timing for each ingredient. Simplicity and respect for the products are the foundation of our principles, our style.
 Authenticity is about our French roots: the many flavors, smells, tastes and recipes we keep in our heart from our childhood spent in France. There is also our authentic love for Japan and our true respect for Japanese traditions and cooking expertise. Nourished and inspired by the best of French and Japanese heritage, apéro. offers a cultural and gastronomic experience that will awaken your sweetest culinary memories.
Last but not least, we care about sharing because we believe wine is better enjoyed when shared with friends and loved ones.
We care about the community we built around apéro. wine bar aoyama and cherish this place where our clients, neighbors, friends and partners can meet, share and enjoy together.
Big cities life style tends to be always in a rush. We don't think we need to go that fast and we hope apéro. will become a place where you too can enjoy a nice glass of wine and a healthy meal, relaxing and restoring yourself peacefully.
apéro wine bar aoyama is made of passionate individuals who strive to provide you with the best culinary experience in Tokyo.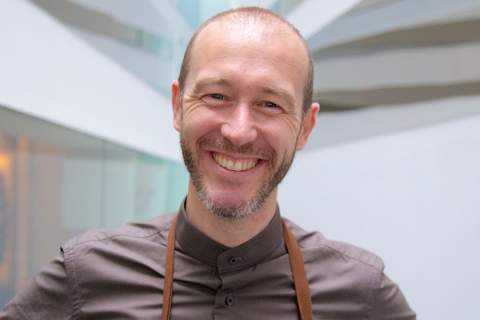 GUILLAUME DUPERIER
Background 
Languages and Economy - Grenoble and Kyoto University
« I fell in love with Japan the first time I visited the country in 2001. I enjoyed the crowded urban atmosphere as much as hiking or bathing in one of the many remote onsen Japan has to offer. It changed my life.
After some years spent in France, I started to work on this dream of mine: that of opening my own wine bar in Tokyo. Years of careful planning later, my dream came true and I cannot be thankful enough for all the support and encouragement we received from our customers, friends and family. 
For me apéro. is a place where to connect people through enjoyable experiences. Nice wines, tasty food and good music are the idea of happiness I believe in. »
Favorite pairing
« A bit of aged Comté cheese, a sip of Champagne Mulottes from Domaine Jean-Michel and I'm blessed. Cheers! »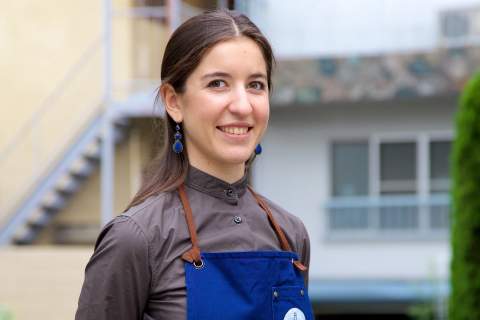 CHLOE DUPERIER
Founder, Creative Foodie & Team Manager
Background 
Tourism and History of Art - Paris IV Panthéon Sorbonne
« I founded apéro. with Guillaume in 2014. It was the first time for me in Japan. Since then I have been constantly inspired and enriched by Japanese culture. I also take joy from my French roots and I love sharing family owned recipes with you. To do so I collaborated with Chef Ryu in order to offer an authentic culinary experience made from local Japanese ingredients together with my French way of life. »
Favorite pairing
« It is tough to pick just one, but one of my many favorites are our famous French Fries paired with a glass of Vintage Champagne from Domaine Jean Michel.  »
RYUICHI SAITO
Founder Chef, local & organic food sourcing
Background 
Agronomy, Gardening, Volunteering
« My passions in life? Organic products and gossips, but don't you worry, everything we hear in the kitchen stay in the kitchen! »
Favorite pairing
« My recommendation for an amazing wine and food pairing would be the Bouillabaisse with a glass of Domaine Bellegarde, Jurançon Sec.  »
SIMON BIANCO
Wine Sourcing & Community Management
Background 
INSEEC Wine & Spirit Business School of Bordeaux
« I moved to Tokyo in 2014 and joined apéro in 2015. In charge of apéro.'s wine sourcing ever since, I travel through France to discover passionate winemakers with elegant wines for you to enjoy with chefs Chloé and Ryuichi amazing creations! »
Favorite pairing
« My favorite? Grenache, Carignan and Mourvèdre blend "Les Ruches" from Mas des Quernes estate, Languedoc, paired with Hokkaido dry aged « Shorthorn » beef steak.  A bliss.  »
LOÏC DERUYVER
Contents of duties merchandising and branding of wine serviced in the bar(selecting, pricing, presenting etc. ) managing import and logistics of wine, administration of wine stock, management of the bar, staff training, recruiting , event planning, planning and management of opening of new bar.
Background 
ESC Business School, Saint-Étienne, France
Manager of Michelin-star restaurants and hotels
Our cuisine revolves around the idea of choosing good and healthy products. But how do we do ?
The Organic Certification is a first step in the right direction, ensuring a certain level of compliance with specifications we care about like limited use of chemicals, etc. Nonetheless buying certified products is not enough to offer a genuine, sustainable and good cuisine. At apéro. we only select meaningful and beautiful organic ingredients as well as handcraft products from suppliers we know, visit and have befriended with.
apéro.'s main food & beverage suppliers:
Ryo's Farm, passion fruits, Chiba.
Takahide Farm, dairy products, Chiba.
Yakumo Ranch, short horn beef, Hokkaido.
Kyodogakusha, cheese, Hokkaido.
Fattoria Bio, mozzarella and burrata, Hokkaido.
Salumeria69, charcuterie, Tokyo.
Via The Bio, cheese, Tokyo.
Floto Gelato, craft ice creams, Tokyo.
Nagasaki Fishermen Cooperative, fish and seafood, Nagasaki.
Baird Beer, craft beers, Shizuoka.
Le Bénéfique, herb tea, France.
Coutume Café, specialty coffee, France.
Discover our unique selection of natural, biodynamic et organic wines from France.
Directly sourced from France by our team, we seek to provide you with a very personal, intimate wine selection that reflects both the passion and craftsmanship of the winemakers we love the most.
If you want to know more about our restaurant, features, pricing or anything at all, we are here to answer your questions.